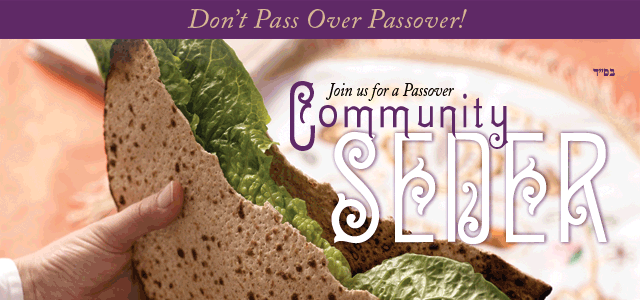 Join us for a Passover Seder you will remember for a lifetime!

Enjoy the Holiday of Freedom at an inspirational Seder, complete with a gourmet Passover dinner, hand-baked Shmurah Matzah. Journey with us through the Haggadah with traditional songs, stories and spiritual insights.

Monday, April 10 at 7:00pm
First course served

Cost: Adult $45, Child $25 (3-12)
Early Bird before March 27: Adult $38, Couple $75, Child $18

Reservation cutoff date: April 3
(after cutoff, pending availability, cost will be $60 an adult and $30 a child)

No one will be turned away due to lack of funds.